The London Visa Innovation Centre launched March of 2017. The centre is a hands-on real-time working space staffed by Visa technologists and business leaders.
My job was to come up with a site plus promotional material including banners, emails, facebook and Twitter ads in order to encourage people to visit the site and location. The client wanted the site to reflect innovation so I came up with a horizontal scrolling function. The look was modern, minimal and straight to the point highlighting the best aspects of the exhibition.
User journey

&

Wireframing

Site design
Design of promotional material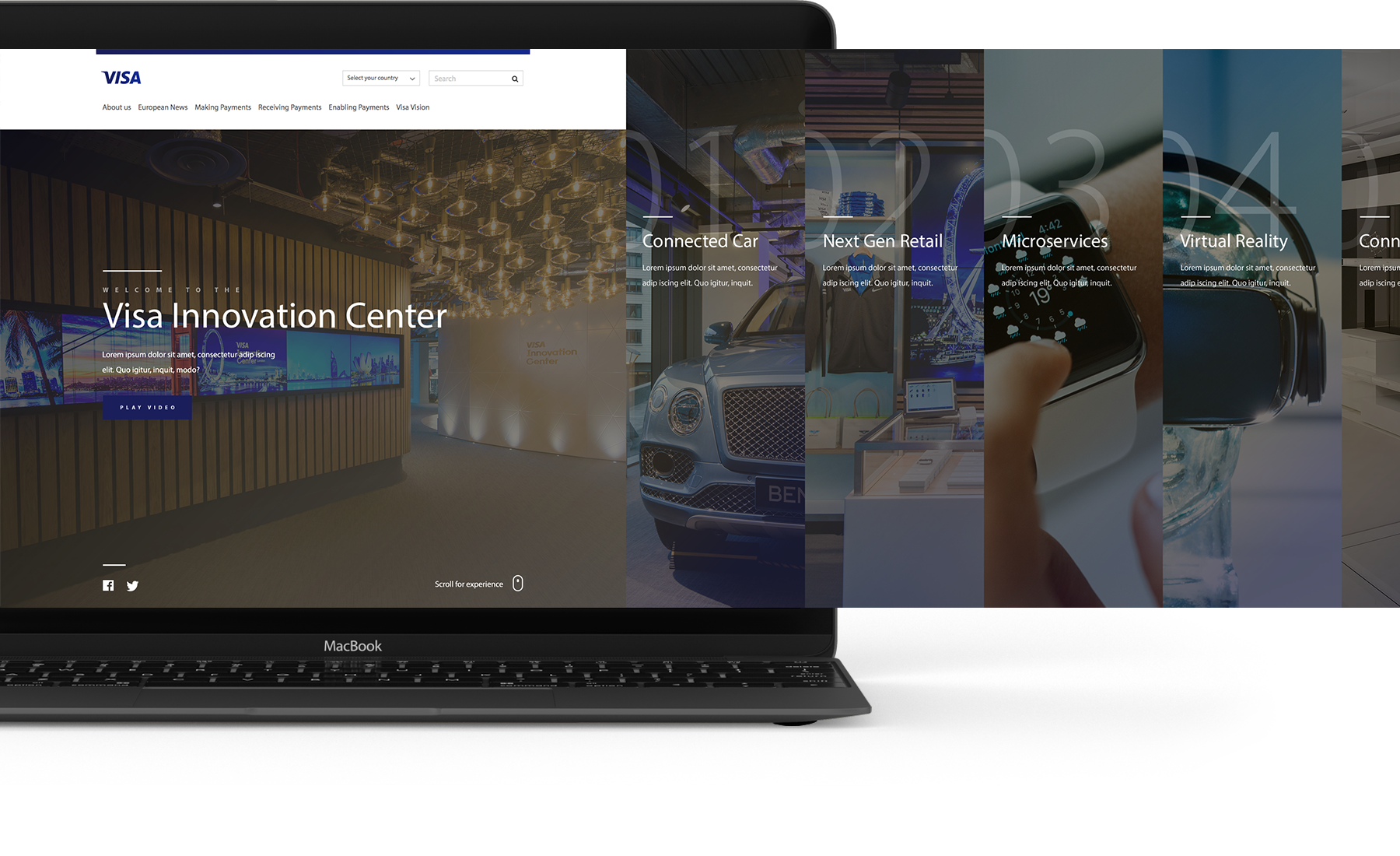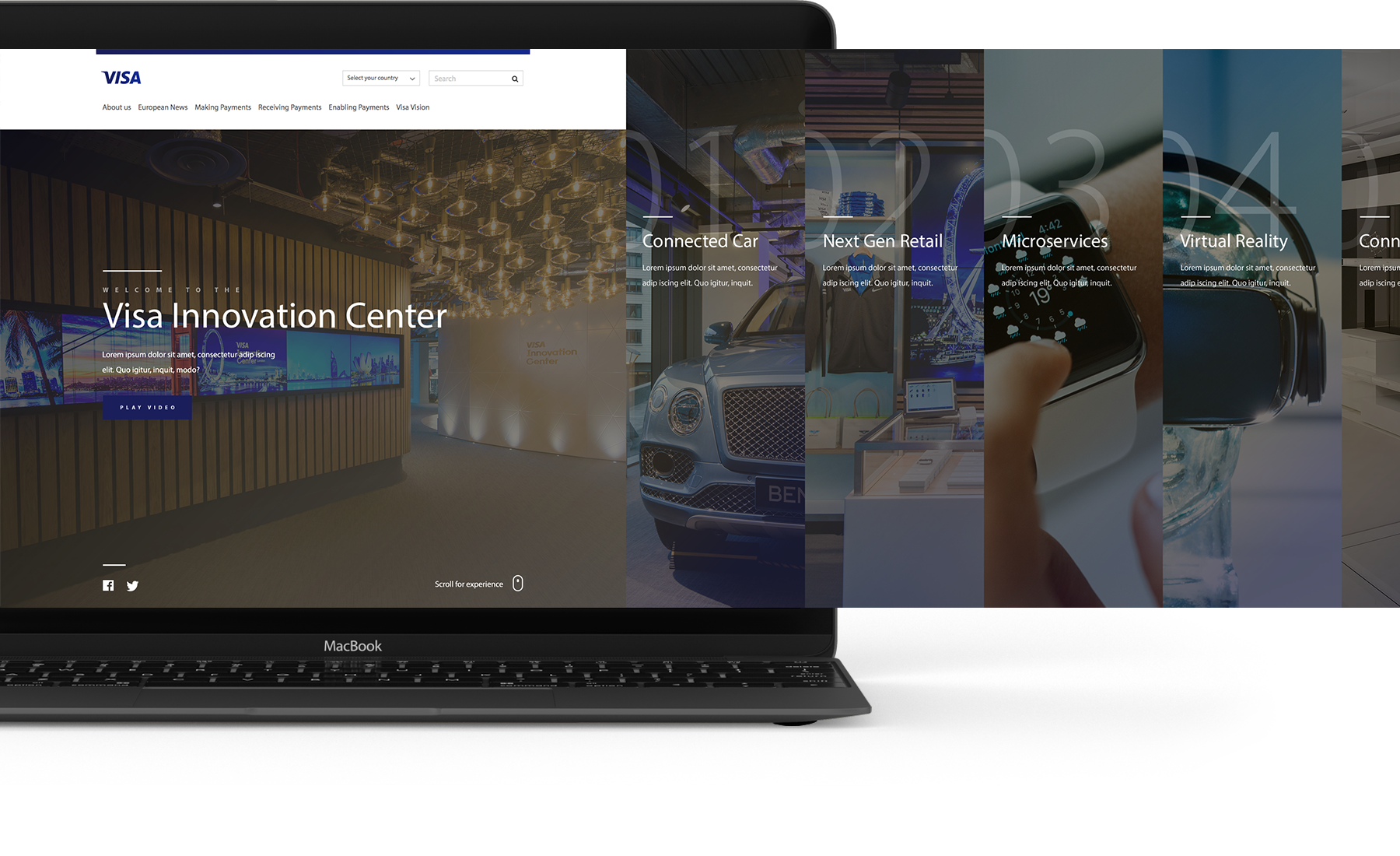 The user journey was simple. The user navigated to each highlight of the exhibition through the side-scrolling functionality. The call to action to each section was a vertical bar. On click, the bar and website split to reveal the landing page below.